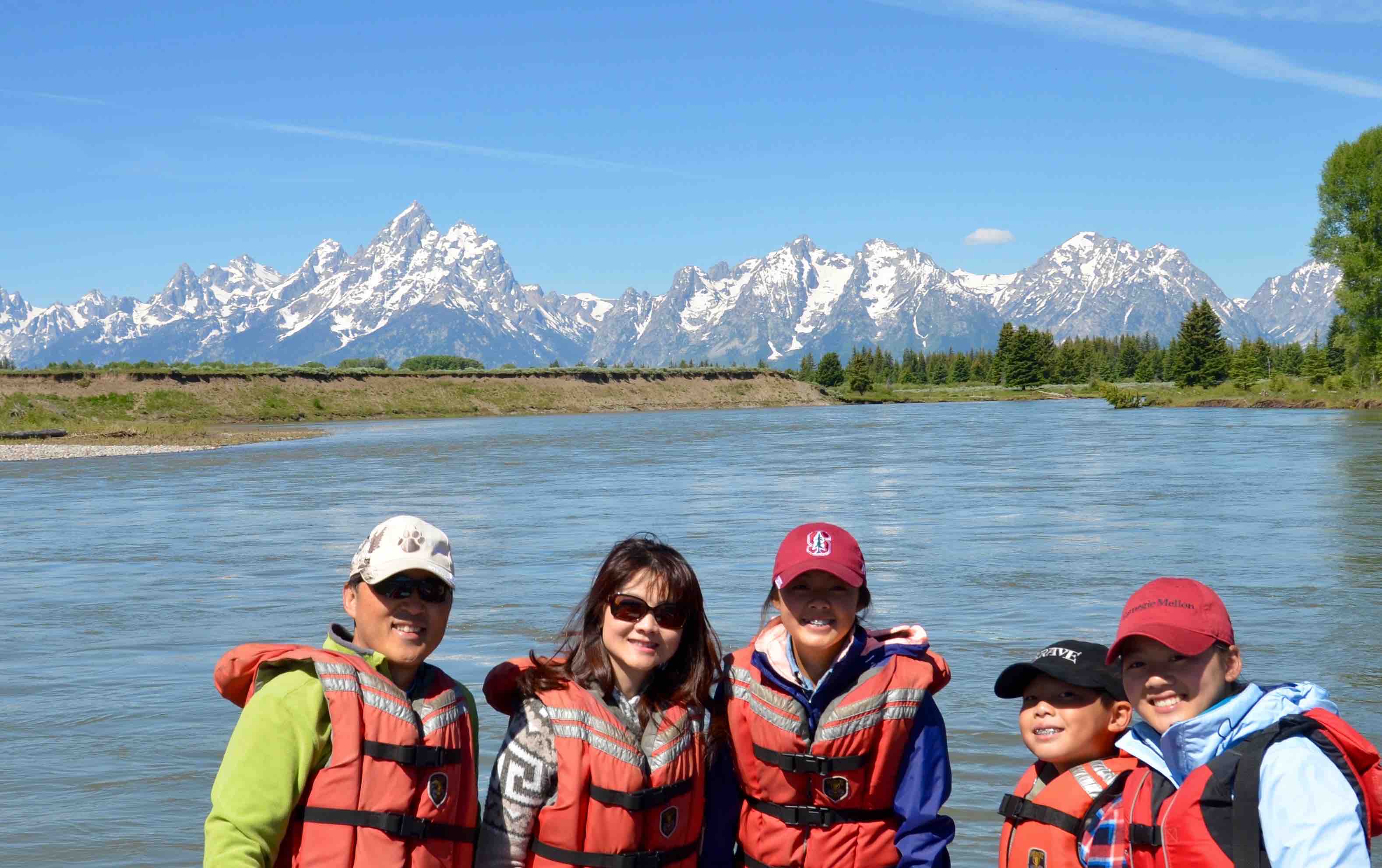 04 Jan

Grand Teton Float Trips with Heart Six Guest Ranch

Grand Teton Float Trips on the Snake River in Grand Teton National Park are provided by Heart Six Guest Ranch through one of the oldest permits in the park.  Heart Six Dude Ranch has been taking guests down the river since before Grand Teton was even a park.

I wanted to take a little time and talk about the trip.  I recommend to guests that they get up early and have breakfast on the porch of the Buffalo Valley Cafe and watch the wranglers wrangle up the horses for the morning rides and in some cases you do a combo so that you can float in the morning or afternoon and alternatively go horseback riding.  After a nice breakfast you should grab your camera and head up to the main lodge where you will meet your guide.  Your guide has the proper training and has taken hundreds of guests down the river on Grand Teton Float Trips. Remember, this is not white water rafting but rather a float trip.  The trip is not whitewater but there are still dangers on a float trip as the river is constantly changing.  There is the possibility of a downed tree in the water being carried by the current and this can pose a very real and dangerous risk.  So, the guide has to be knowledgeable of the changes in the river and make certain to stay away from these trees called "strainers".  But do not worry we have the best equipment that I could buy in that we have a large DIB self bailing raft and I always make certain to have the proper safety equipment including coolers that float.  Cutting corners in this area is simply not worth it.  Always report anything to me via email from our site that might concern you because I really would like to know.  Those emails go to Terry and myself only.

Since our ranch is on the North wild and scenic area of the Snake River we go to an area that is more remote and known not for the crowds of people, but rather for the remoteness and wildlife you will see while on the Grand Teton Float Trips.  It is common to see Eagles, Elk, Buffalo, and Moose.  Occasionally our guests will see wolves from the safety of the DIB raft.  And, if you remember I told you to bring your camera!!

After floating for over 10 miles we disembark at Deadman's Bar.  Deadman's has a famous ghost story.  So, ask your guide about the missing heads of the dead miners!